Where to eat in Amsterdam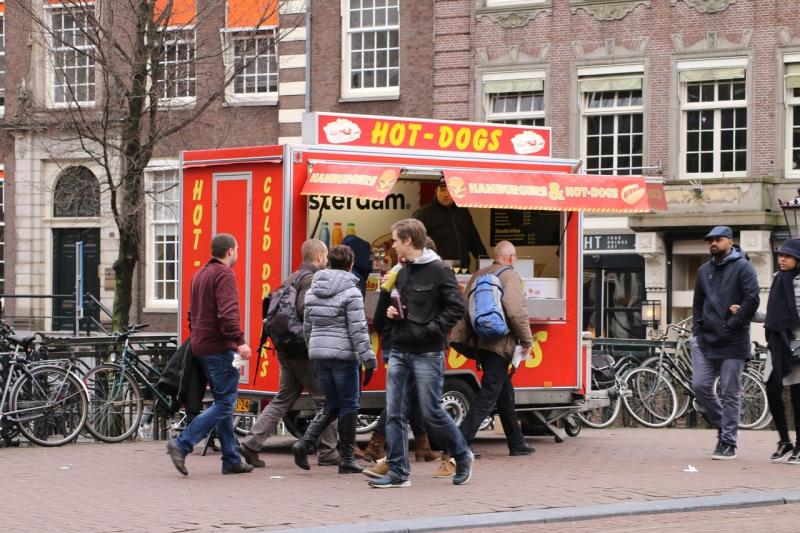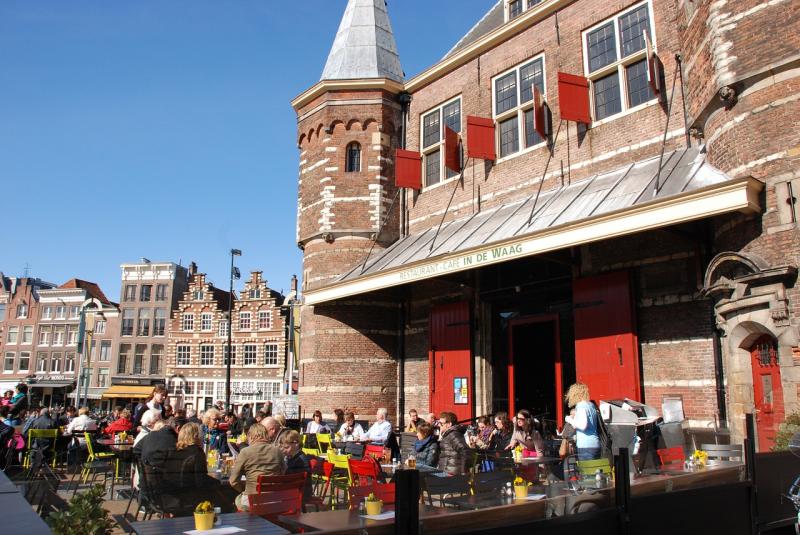 A guide for places to eat in Amsterdam has a huge vintage variety with some strong flavors and smells that have earned their popularity well with something unique or most specially prepared delicious cuisines and treats. Some of the most preferred restaurants here include:
Bakers and Roasters: A New-Zealand style café in Amsterdam is famous for its breakfast and brunch classics that are not only wholesome and healthy but are prepared with a different flavor and twist. It has an adorable interior that makes the ambiance more welcoming. It serves delicious food to suit taste buds from all over the world. Cafes are located in De Pijp and at Kadijksplein.

Cannibale Royale: An ideal place for meat lovers with a menu that is a lot more than just burgers. It is a place for meat hungry locals and tourists where at the same time they can enjoy a wide collection of beautiful wines and exotic beverages.

Café De Klos: With most of the importance given to steak and ribs, this café offers a lot of meat-driven items and there is little emphasis given on meatless items in the menu. Other than meats, there are baked potatoes and cheesy French onion soup. The interior is intimidating and is packed with 17th-century style tavern with wooden beams.

De FoodHallen: It is one of the best food courts serving a huge variety of food in Amsterdam. Along with its biggest variety, it gives you some interesting cocktails as well that makes it more interesting for the crowd in Amsterdam.

Hangar Amsterdam: Structured dramatically with arched metal sets that gives it a tropical industrial lock. From its kitchen, the best are the mixes of Mediterranean that are shifted with the seasons.

De Culinaire Werkplaats: A treat for complete vegetarians that is inspired by concepts of architecture, water, and light. These concepts are then converted into 6 small courses containing veggies, grains, and fruits. The menu is redesigned with imaginative skills giving traditional food a modern twist in the form of dishes like deconstructed apple pie, vegetable paper, and others.

De Bakkerswinkel: A loaded mini Dutch empire for lunch, brunch, and high-tea, the De Bakkerswinkel is an impressive place serving large open-faced sandwiches, bacon, eggs, jams, croissant, tea and everything in between.

Tomaz: For the best local flavors, sit on the terrace of Tomaz that is located just outside the entrance to Begijinhop courtyard. It features Dutch style menu with all the local delights including veggie-potato, smoked sausage, stamppot or gravies.

Café Kadijk: For Indonesian Dutch style culinary, the Café Kadijk is a perfect spot for enjoying classics that are well-spiced like pumpkin-paprika soup, mini rice table along with cool wines and beverages at the bar.
Halal Food in Amsterdam: For Muslim travelers from around the world, there are quite many halal food restaurants offering a wide range of different food including everything from Middle Eastern to Asian to Indian dishes. Here we are listing some of the popular halal food restaurants:
Bazar Amsterdam – This popular restaurant is located down the Albert Cuyp market street and can be accessed easily from the Central Station. It serves everything from salads to sandwiches to main course dishes. You can also find some purely vegetarian options.
Sari Citra Restaurant – Located in de Pijp district, it is a traditional Indonesian kitchen that offers a cozy environment for dining with an extensive authentic Indonesian menu.
Gandhi Restaurant – Located only a few minutes from the Central Station, this restaurant serves some amazing North Indian dishes freshly made by Punjabi chef. Tikka masala and chicken tandoori is must to try here.
Wau Maleis Sate Malaysian Restaurant – For traditional Malay dishes with true spices and flavors, you must visit this restaurant that is ideal for family gatherings. The environment is wonderful though meals are a bit more expensive.
Others notable ones are Koor I Noor (Indian), Orontes (Turkish), Beyrouth (Lebanese) etc.
Featured Tours In Amsterdam