Rome Travel Guide
Rome is a city that has timeless richness in the form of amazingly beautiful historic sites. It is home to some great monuments including the Pantheon, the Colosseum, the Trevi Fountain and more. This ancient city is so filled with Interesting Places of ancient and present times that it can truly be termed as a city of history with flavors of modernization. Vivid colors, entertaining corners, delicious fresh pasta or tender stew, coffee cafes, shopping, vibrant streets and there is much more that makes this city spellbinding for its visitors.
Locals and visitors get to see certain obligatory sites and landmarks that are famous marks in entire Rome and European region. As you explore Rome guide, you will find a series of churches, sidewalk cafes and parks. It is such a big city that your visit here would be overwhelming. About Rome, it would be untrue to call it only a museum place but it is far more vibrant and appealing place with lots of cultures, food and Beautiful Scenery. The Spanish Steps are the true tourist icon.
With plenty of UNESCO World Heritage Sites, Rome gives you irresistibly spectacular archaeological sites, exquisites' artists, and beautifully sculpted fountains. As you go through Rome Travel Guide, you will get to know more about friendliest locals here along with high value socializing with the focus on a gorgeous backdrop of this enchanting city. Even if you have no interest in history, there is still a lot more for you to explore in Rome. Plan your Roman holiday and spend time in relaxing lifestyle of Romans.

History

Food

Ancient Ruins
Nightlife
Why 100 Destinations?
Comprehensive Travel Guides, Sample Itineraries to help you in trip planning.
Search and book over 600 properties, 40 sightseeing tours and activities.
No 100 Destinations cancellation fee.
Top Hotels in Rome
The Colosseum and the Arch of Constantine
The Pantheon
Roman Forum
Trevi Fountain
Santa Maria Maggiore
Piazza Navona
Palatine Hill
Borghese Gallery and Gardens
Leonardo da Vinci International Airport
Monti
Pigneto
San Lorenzo
Testaccio
Ostiense
Trastevere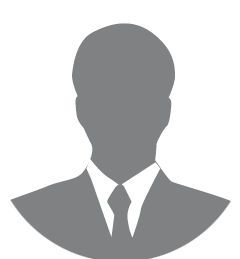 theCuriousbeing
Monday 14, 2019
I cannot say if there is a better way to go back in the ancient times than in Rome. The Colosseum is grand and so perfectly preserved, the Roman Forum the perfect picture of ancient Rome and The Pantheon, were highlights of my visit to Rome. The area of the Spanish Steps is the liveliest area!! Loved Rome! Can't wait to visit again to explore the attractions I missed on my first trip.