Nightlife in Rome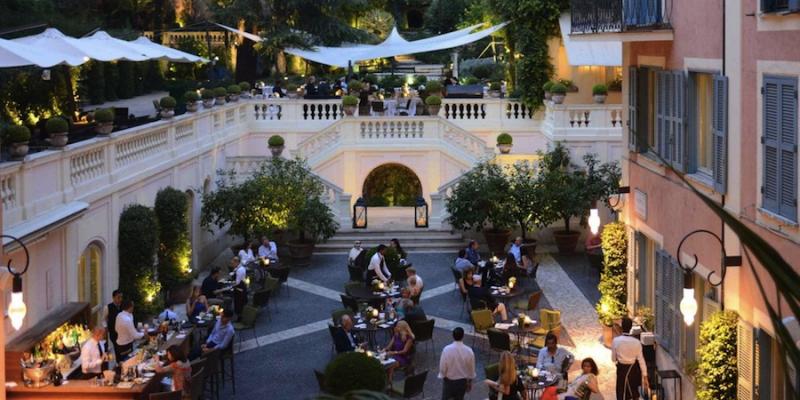 Rome is a lively city especially during night similar to other continental European cities. People here love to party and there are virtually endless options here for entertaining yourself throughout nights in Rome. The city's famous piazzas are known for an evening or night out. They are all lined with some fascinating terrace bars where Rome nightlife begins to soak up as the night settles in this city. Rome features many bars and clubs that remain open long through the night.

Towards the city center west, there is Piazza Navona surrounded by many bars that develop the entertaining evening and night scene through the road and square. Nightlife in Rome is further extended for partying at this place. When bars are closed, the crowd gathers in the square to party more.

Another good catch for nightlife would be Travestere (the labyrinth of alleys and lanes). This area is also packed with many bars and clubs that give Rome a party scene at nightlife. Here a perfect ambiance is given with live music played. As night settles and begins to spread, many people gather to enjoy nights in bars and clubs. These people spread and pour through the streets to further elevate lively night scenes.
Another favorite place for the crowd would be the Campo di Fiori, a specially favored hangout place for students. This place during the day is a bustling flower market. The Biggest crowd can be seen over weekends towards the Via Ostiense, the area through the Piramide metro station (city south district).

Here is the list of some places that can be best nightlife options in Rome:
Stravinskij Bar (the bar of the Hotel de Russie)
Micca Club
Cul de Sac (right next to Piazza Navona)
Enoteca Palombi (Testaccio wine shop)
Etabli (centro storico aperitivo hub of Piazza del Fico)
Gran Caffè La Caffettiera (Piazza di Pietra)
Hotel Locarno Bar (the corner from Piazza del Popolo)

Eating, drinking, music and dancing is usually a scene throughout the nights in Rome but special outburst is witnessed particularly on weekends when a big crowd of the city explodes into these cafes and bars for endless entertainment and fun.

Featured Tours In Rome