Information / Planning a Trip
Best time to Travel to Rome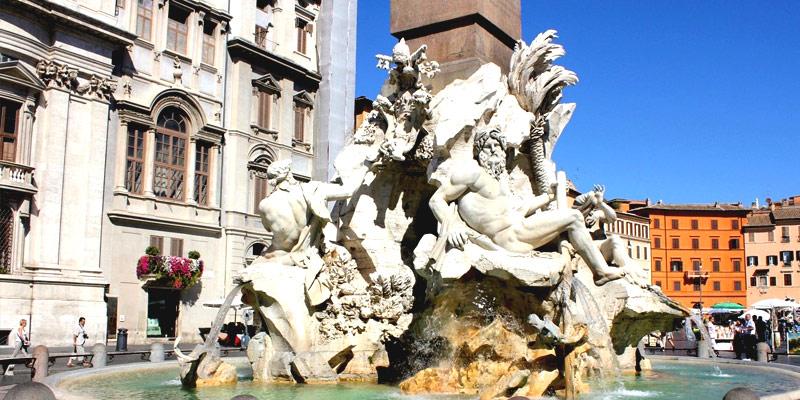 For Sightseeing: Mid of March through April (spring) season would be the best time to see tourist attractions of Rome. At this time, you will feel comfortably warm with soft lights reflecting on major monuments of Rome and there will not be much crowd at least not for a few more months. Other best season to see Rome would be late September through Beginning of November. At this time, you will get pleasant sunshine and ideal temperatures. The worst time is August when most of the locals go out for holidays and there will be a huge stream of tourists coming in the city. So if you visit Rome during this time, you may get uncomfortable as there will be biggest crowds everywhere especially during weekends.

For Shopping: Best bargains/prices can be enjoyed as holiday season ends. This would be through mid of February. Sales during winter season gain the attention of many Italians and they get some good deals at shopping malls and outlets. You can save good money on shoes, clothes and other items. However, for fashion trend followers', wealthy wardrobes are all about hunting bargains on Sundays. Many shops remain closed on mornings of Monday's especially local small shops.

Tourism at its Peak: Peak season in Rome when there will be a countless number of international tourists would be throughout summer beginning from May till mid of September. You will need to stand in long lines and along with that, there will be high temperatures making you sweat. But as there is plenty in Rome to explore, you get long days during this season. So if you can keep up with the heat and crowd, you can visit during this period.

Mini-Peak Season: Other than summer, major holidays and big events are times when there will be a lot of visitors in Rome including Christmas, Easter, New Year and others.

For Avoiding Crowds: If you really wish to avoid big crowds, the best time to visit Rome would be mid of January through February. Around Valentine's Day, it would be busy but tourist attractions would not be much crowded and you will be able to practically enjoy with fewer people around at places such as the Trevi Fountain, the Sistine Chapel and others. The Best experience could be gained early in the mornings from Tuesday till Fridays as weekends would not be suitable.
Middle and Low Season:
Mid of March – beginning of May – Middle Season.
Mid of October – November – Middle Season.
Late November – mid of December – Low Season.
Mid of January – beginning of March – Low Season.
During this time, there will be reasonably less crowd and Rome will be considerably less busy.

You can get good discounts on hotel rates.

So if you are thinking about when to see Rome, make sure you go through this guide and select a time that suits your preferences and needs.
Featured Tours In Rome