Shopping in Amsterdam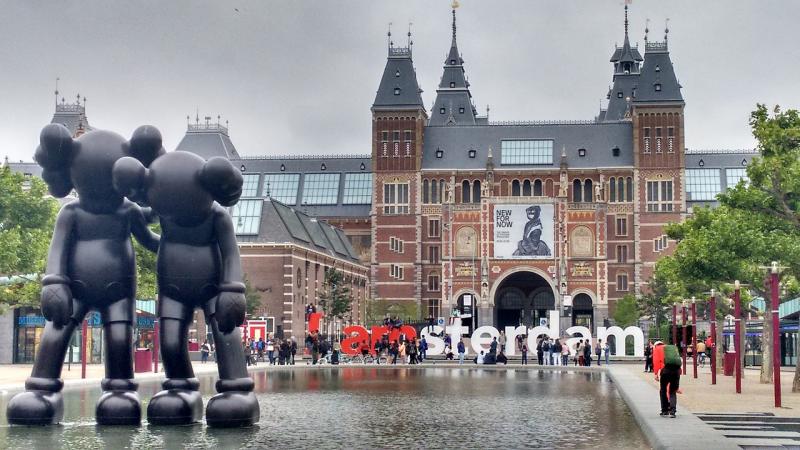 Amsterdam is truly the hub of fashion in Netherlands. Here you can buy anything from luxurious and trendy clothing to second-hand or antique products. Shopping could not be more fun at any other place than it is in Amsterdam. All the main shopping districts of this city have different offerings and you will find it difficult to decide which one you should choose for shopping.
Here are some of the most interesting shopping areas where you can find a complete a variety for stuff in your shopping list whether it is a souvenir or a designer dress or a trendy handbag:
De Negen Straatjes: The old-fashioned "The Nine Little Streets" is one of the most preferred shopping areas in Amsterdam. Not only it is known for its scenic beauty but is by far the best area for exclusive shopping in Amsterdam. The diverse collection of stores including vintage shops, specialty stores, designer boutiques and cafes here along hand-laid brickwork lanes makes it a charming district.
Pieter Cornelisz (P.C.) Hooftstraat: Established in the Museum Quarter neighborhood, the mini Fifth Avenue of Amsterdam houses some of the high-class designer shops, clothing outlets, and lifestyle as well as jewelry stores. Here you can find luxurious labels including Chanel, Hermes, Louis Vuitton, Gucci, Azzurro, Cartier and many others. Not only are these but it has affordable stores offering great value for money.
Utrechtsestraat: Keep browsing through the Eastern Canal Belt and this long street have many specialty stores, boutiques and home stores selling everything from fun dresses to special linens and bath accessories. It has an array of fine dining restaurants, cafes and tapas bars.
De Jordaan: Reveal the hidden gems in the tiny streets of Jordaan neighborhood. It is home to many small boutiques, art galleries, and second-hand stores. Head towards the busy Haarlemmerstraat Street to explore more of the clothing stores. After spending many hours on shopping, you will find many different places to eat in this funky area.
Spiegelkwartier: Located towards the north of the famous Rijksmuseum, there is another stream of shops selling beautiful antiques including art, furniture, books, and more. This dense area has many art galleries and shops selling antiques, especially on the cross-street Kerkstraat.
Dam Square: An ultimate favorite for both locals and tourists, Dam Square is an area that offers a rich shopping experience. Here, you can enjoy shopping all seven days of the week until evening at the stores of Magna Plaza Shopping Center located just behind the Royal Palace. This area is also home to the famous Dutch department store, the De Bijenkorf.
Leidsestraat: As you head towards the Museum Quarter which is one of the famous tourist attractions in Amsterdam, you will many fine stores popping in your way at the busy Leidsestraat. It is home to a large Hugo Boss Store, UK-based Karen Millen clothing store, shoe stores etc. It also features some souvenir trap shops along with fast-food chains and night shops.
Kalverstraat: A place with a mix of many clothing stores, shoe stores, department stores and much more. The street is a pedestrian only and is usually much crowded. It is nearly impossible to leave this place without something new in your hand even if you are here for only a look-around.
Apart from these shopping districts and streets, Amsterdam becomes more colorful with multicultural sights and smells all around at its open-air markets. Here you can get true colors of the local culture. Walk around and explore the true atmosphere of Amsterdam at these open markets. Amsterdam shopping guide picks the most popular markets including:
Albert Cuypmarkt
Antiekcentrum Amsterdam
Anton de Komplein Market
Boerenmarkt Ridammerhoeve
Book Market Spui
Buikslotermeerplein Market
Bos en Lommerplein Market
Dappermarkt
Bloemenmarkt Amsterdam
Edam cheese market and many others.
Featured Tours In Amsterdam