Information / History & Culture
Amsterdam History and Culture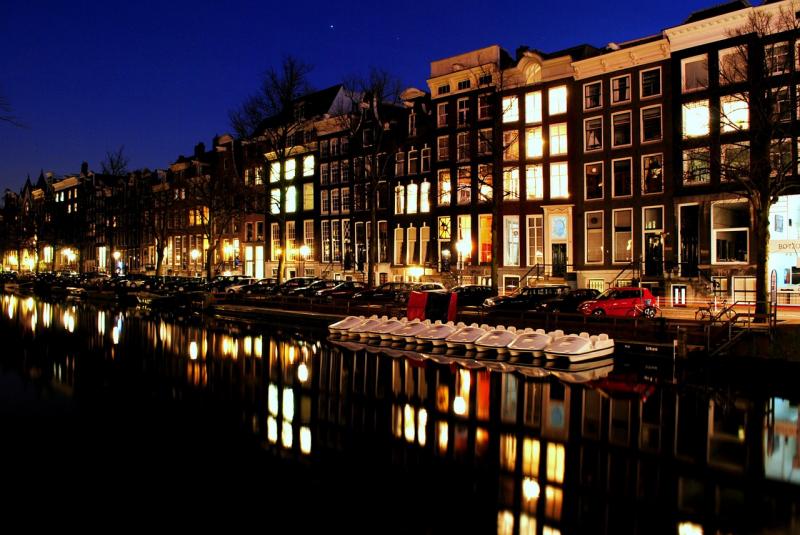 History of Amsterdam
History of Amsterdam tells that in early times, it was a village situated on the Amstel River. Through the Middle Ages, it began to grow and then became an important trade center. The people here were given certain rights to transport goods by water through the territory of Floris V (Count of Holland) in 1275. The Little town of Amstelledamme further grew as they gained more rights from bishop of Utrecht in 1306. In 1323, this town became a port for Hamburg beer. Herring trade also got rapid growth with the invention of Herring curing in 1385 that kept fish fresh for longer time. Although after some time, this city constantly began to face fire hazards. First in 1421 and then in 1452. The second one was really disastrous after which wood was banned to be used as a building material.
Then further growth was witnessed and the Schreierstorn Tower, Waag gatehouse and other important constructions were made in late 14th-century. 17-century was the time when Amsterdam growth boomed and three unordinary canals were built. Amsterdam's population also grew when many immigrants entered the city. There were outbreaks of plague that killed many people but despite that the population continuously grew. In 1632, the Athanuem Illustre was opened and in 1977 it became Amsterdam University. The Industrial Revolution further aid to the transformation and development of this city. However, it also gave rise to some social problems.
The Rijkmuseum, Central Station, the Stedelijk Museum and Rembrandt House Museum were opened through 1885 – 1911. There were riots in the city in 1917 due to food shortages during First World War. New housing developments were built and then in 1928 Olympics were arranged. Many Jews were forced to leave the city during Second World War. After these wars, Amsterdam flourished quickly. New museums such as the Van Gogh Museum, Joods Historisch, Foam Photography and Diamond Museum were opened during late 20th century and beginning of 21st century.
Culture of Amsterdam:
Amsterdam is a city with highly diverse and rich population. It is home to people belonging from different backgrounds and cultures. This city has interesting and vibrant population. People from 180 varied upbringings live here, work here, visit here and study here and it makes the city multi-faceted. This city steeped with culture has a recognizable feature where everyone could enjoy the joys of life. In this big city, you can find your little own space. But the city is truly a busy and hectic one. It witnesses and welcomes international visitors round the year. Although busy but city is compact with all the tourist attractions reachable by foot. Interesting weekend breaks, excellent public transport systems and adventurous spots make this city more welcoming for locals as well as visitors. Going around the city by foot or by public transport system is not difficult but one of the best ways of exploring the city is on bikes
Featured Tours In Amsterdam