Information / Things to do
Top Things to do in Myrtle Beach
For a vacation on the beach, the resort city in South Carolina, Myrtle Beach, is the perfect option. People from all around the world come to this beautiful city in the Grand Strand to enjoy beaching at its best. There are two things which makes this a very famous tourist destination, the first one being the beaches, the second one is its gorgeous and verdant golf courses. Therefore, for people looking for a golfing vacation or wish to enjoy the best of the world beaches, Myrtle Beach is the place they must head out to. Myrtle Beach sightseeing, Golfing, and most importantly beaching are the top things to do in Myrtle Beach!
Myrtle Beach Theater, Shows & Musicals:
Beaching during the day and partying at night is how the tourists spend their time in the city. There are numerous options for entertainment in the city besides the beaches and the golf courses, such as theaters and musical shows!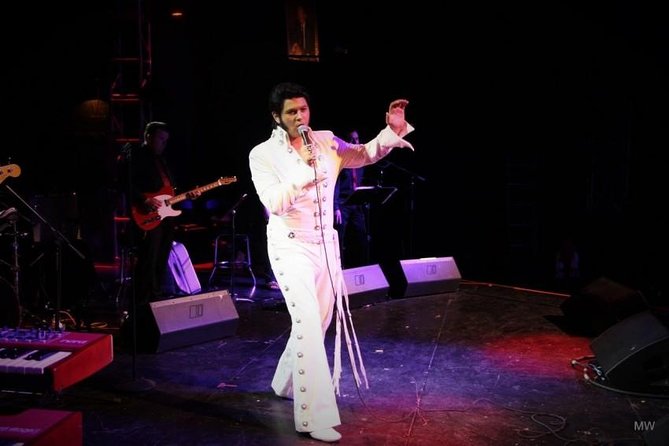 Live entertainment at this resort city is the best way to relax and take the tiredness off of the shoulders! Spend the late hours in the cabaret-style GTS theatre and be a part of an amazing show. It is a perfect entertainment option for families after the dark!
Ripley's 5D Moving Theater in Myrtle Beach
By choosing to visit the Ripley's 5D Moving Theatre, an individual is on for a super exciting experience. A person must be at least 43" to ride the moving seats in the theatre as all bumps and action will be experienced by the audience. Kids can also be a part of this thrilling experience and for kids of age, no less than 6 years old can be seated in a non-moving chair, accompanied by a parent. It is a thrilling experience, one tourist will remember throughout their lives!
Legends in Concert Myrtle Beach Admission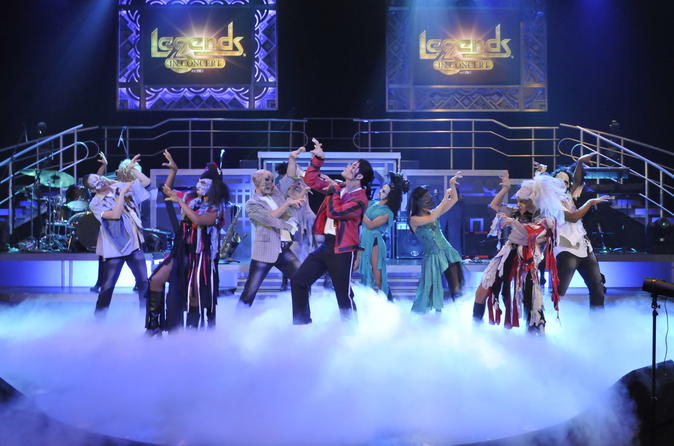 This is a perfect musical night out in Myrtle Beach. Enjoy a concert where you will be able to groove on the musical acts from the past. Tribute artists perform famous songs of legendary stars such as Michael Jackson, Elvis Presley, and Madonna! Legends in Concert is a perfect treat for those who love music and specifically the legendary ones! Tourists will be able to enjoy a night full of fun and a lot of music!
Duration : 2 hours 30 minutes
Myrtle Beach Attraction Tickets:
Apart from the beach and golf courses, there are so many other attractions to explore. Tourists who are tired of beaching can choose to visit other highlights of the city and will not get bored! Myrtle Beach offers so much more than just the best beaches and golf courses!
Ripley's Aquarium Myrtle Beach Admission
One of the major highlights of this city is the Ripley's Aquarium! Tourists, by visiting this place get a chance to explore the marine life of Myrtle Beach in the most wonderful way. A 330ft moving path in a Shark Tunnel will be full of thrill and chills will run down the spines of all those who visit. In addition to sharks, tourists will enjoy witnessing eels in the world of eels, unique and colorful fish, mermaids, stingrays, jellyfish, and some poisonous predators! This trip will be followed by narration about the marine life in the area!
Ripley's Marvelous Mirror Maze in Myrtle Beach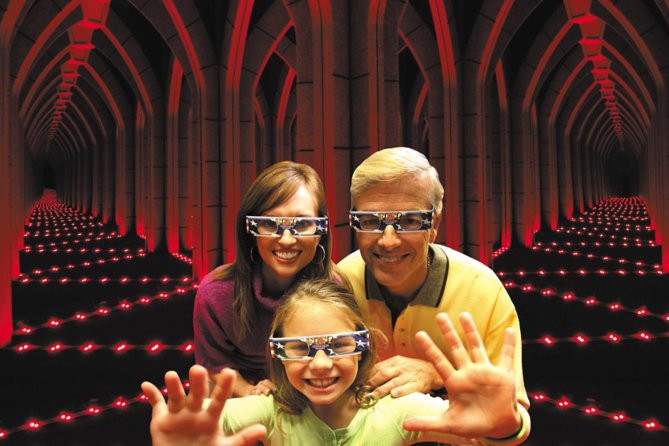 Wish to have some fun in the Myrtle Beach? Try getting lost in the very confusing Ripley's Mirror Maze. It is one of the top things to do in Myrtle Beach and many people come to this attraction for an adventurous experience. Every time a person goes in, the map is different! The ticket that is provided by this package is a full day package, which allows tourists to go in as many times as they want. Tourists do not have to worry about being lost, search parties are sent in every half hour!
Hollywood Wax Museum Admission - Myrtle Beach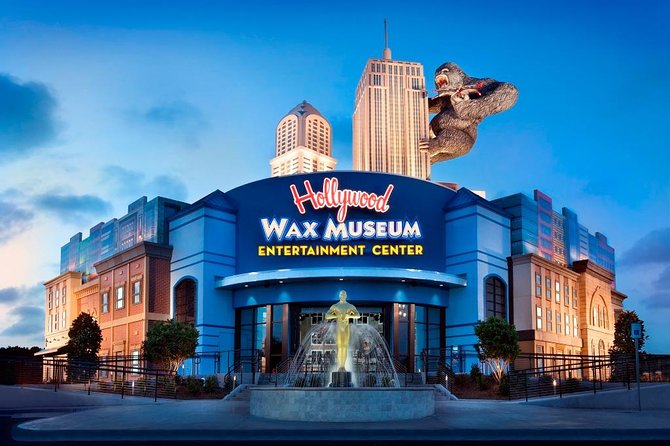 The Hollywood Wax Museum is a place where tourists get a chance to click a picture with their favorite stars without any hassle. This is a great spot for entertainment and will keep tourists captivated for a long time.
WonderWorks Myrtle Beach All Access Admission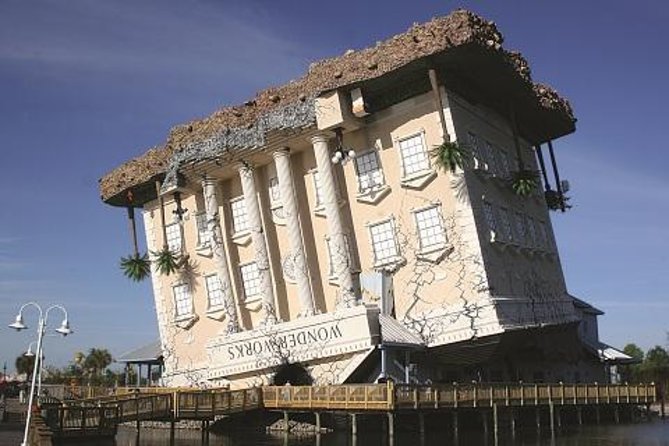 For perfect family entertainment, tourists can enjoy visiting the very famous WonderWorks! This is famed for its upside-down feature. It is a fun-filled amusement park that features almost 100 exhibits to interact with, no matter what the age is. The space-zone, virtual air hockey, Inversion tunnel, and WonderSimulators are the top highlights of this amazing entertainment destination!
Myrtle Beach Museum Tickets & Passes:
Visiting the museums is one of the top things to do in Myrtle Beach. The museums are a prominent attraction for tourists and serve is a great way to spend time in the city.
Ripley's Believe it or Not Odditorium Museum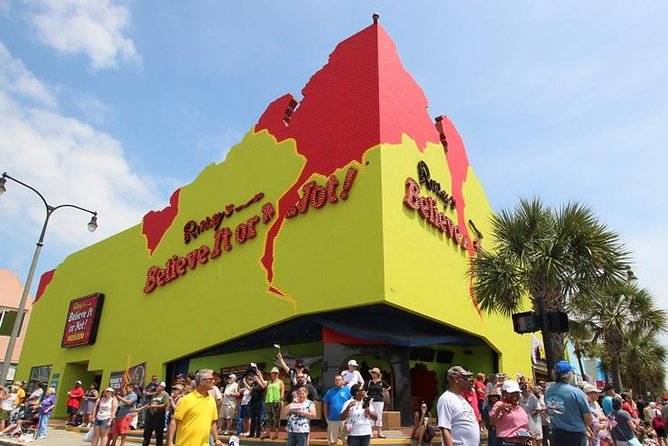 The Ripley' Believe it or Not! Odditorium is an ideal definition of weird. Tourists can visit this place to witness some of the most bizarre collection of Robert Ripley. This museum has everything that Ripley collected since 1918 and it features the most unbelievable exhibits such as human shrunken head, world's tallest man, a 6-legged pig, and numerous others! It is a must visit place if you love scary stuff!
Hollywood Wax Museum Entertainment Center All Access Pass - Myrtle Beach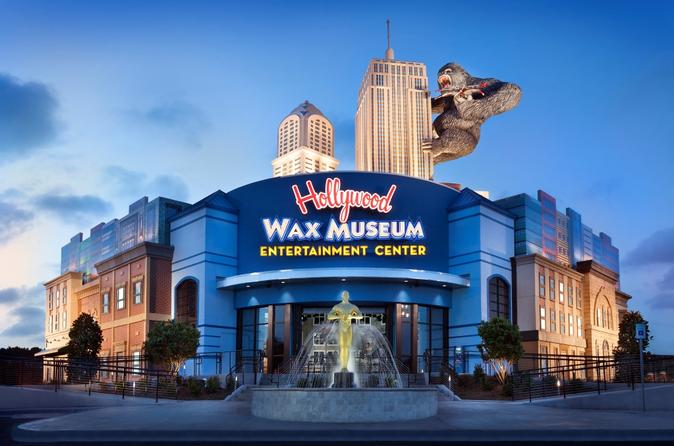 This package will take the tourists to three most amazing city attractions close to the Great Ape towering over Highway 17 Bypass. Kids and adults, all will have something to look forward to!
Myrtle Beach Ziplines:
Adventure, thrill, and excitement are all that the tourists will feel when they visit the Myrtle Beach Zipline! It is a park that is nothing like the usual and is a major attraction for tourists at Myrtle Beach!
Zip Line and Treetop Adventure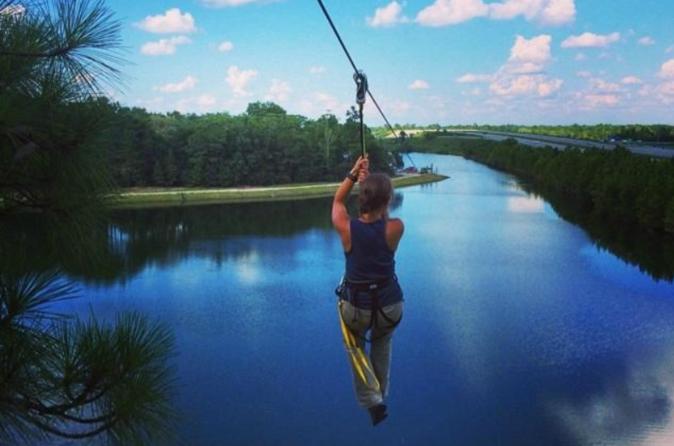 Three hours of utmost fun in the most adventurous park in the city, the Myrtle Beach Zipline Park! Challenge your friends and families and see who is better at climbing, leaping, and soaring through the trees.
Myrtle Beach Stand Up Paddleboarding:
Paddle-boarding is one of the top things to do in Myrtle Beach! This is one of the most loved activities in the city.
Guided Stand-Up Paddleboard Tour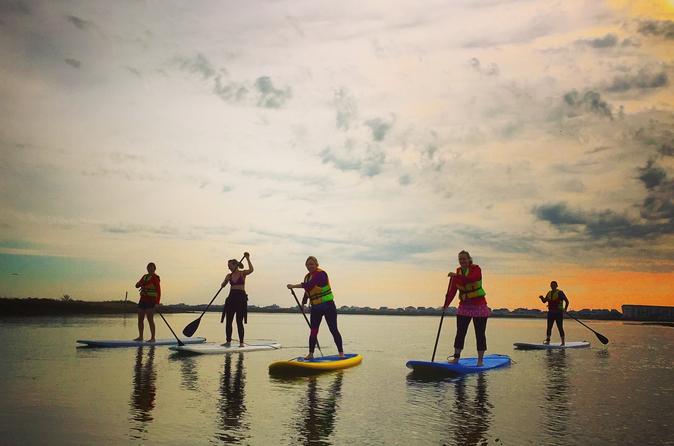 This 2-hour paddle-board is a perfect way to make the most of the Waccamaw River and the Murrells inlet's waters! Tourists can choose from the sunrise or sunset tours and have the best time of their lives! Tourists will get a chance to explore some of the most unique wildlife on the coast!
Myrtle Beach Kayaking & Canoeing:
A beach city and no water sports? What a miss! Being a city of beaches, water sporting is one of the top things to do in Myrtle Beach! People from all around the world enjoy activities such as Canoeing and Kayaking!
Guided Myrtle Beach Kayak Tour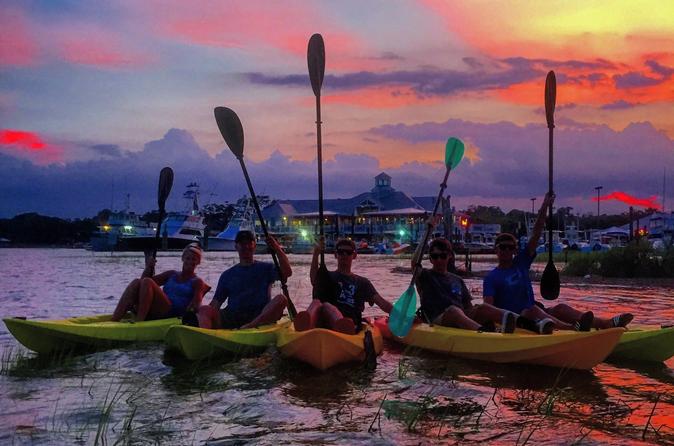 With this kayak tour package, tourists will get a chance to explore the dynamic local wildlife and they will be taken to the beautiful Murrells Inlet or the Waccamaw River to enjoy the calm waters!
Myrtle Beach 4WD, ATV & Off-Road Tours:
Take in the Myrtle Beach thrill by off-roading and 4WD rides! It is an experience that will make the tourist's hearts beat faster and adrenaline will rush in the body!
Wacky Adventure Walk Game - Myrtle Beach, SC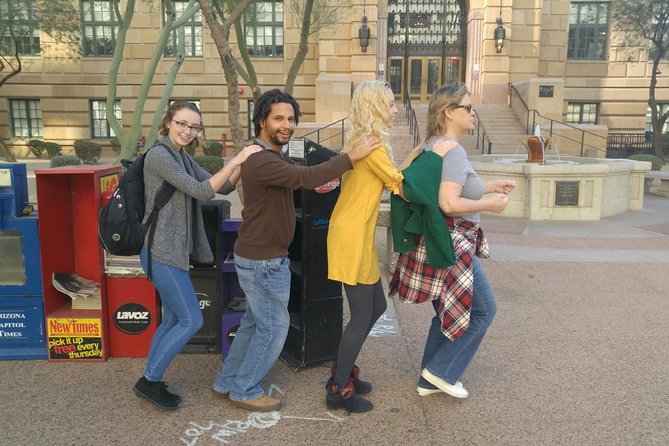 Become a part of a unique game, commonly played by the tourists, the Wacky Walks! Instead of a board, this game is played by people on the streets! Smartphones are used for this and the players have to navigate through the streets of Myrtle Beach. This will not only help the tourists explore the city on their own but will also help them learn a great deal about the city. This is a 2-hour walking game and it begins with the giving the designation of first King or Queen, but that keeps on changing throughout the game. Other players will go out into the streets and look for checkpoints and answer the question at each checkpoint, and perform a task in front of the king or queen. Tourists don't have to worry about getting stuck as all players will be provided with a remote/virtual guide that will be available in case a person gets stuck.
Holly Jolly Hunt - Myrtle Beach, SC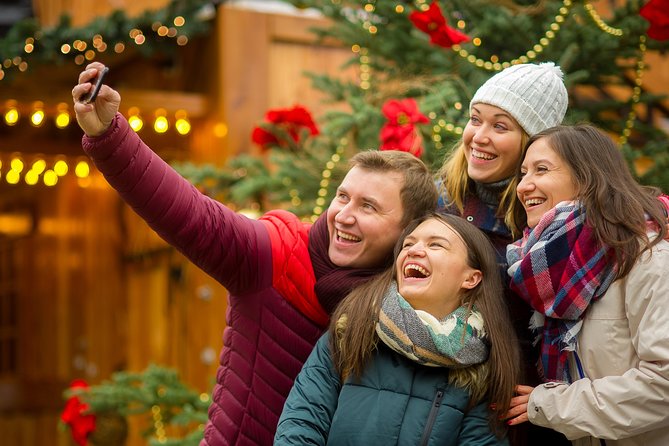 Holly Jolly Hunt is a famous game for tourists in Myrtle Beach. Using a smartphone, the players will for the items on list, both traditional and non-traditional holiday items. Each item found will be worth some points! Along with the hunt, players will have to perform holiday-themed silly tasks. It is a game that is perfect for families and friends. It will be an experience worth remembering throughout the lifetime!
Featured Tours In Myrtle Beach